Saw this in Monty's Subaru in Sheffield in 2006...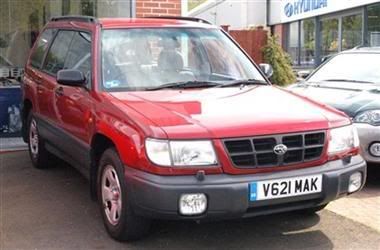 ...and slowly turned it into this...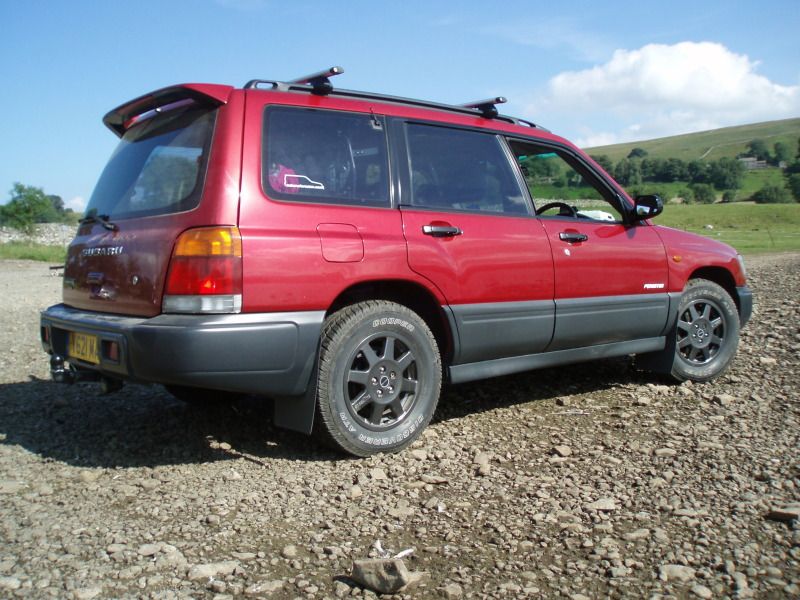 It's had a few different looks over the years and a fair few OEM accessories bolted to it or wired into it for a few months but then removed.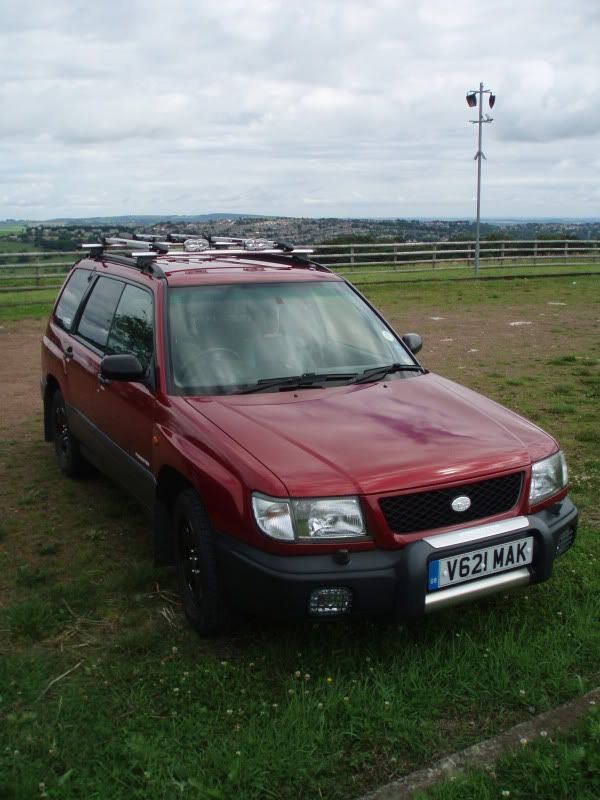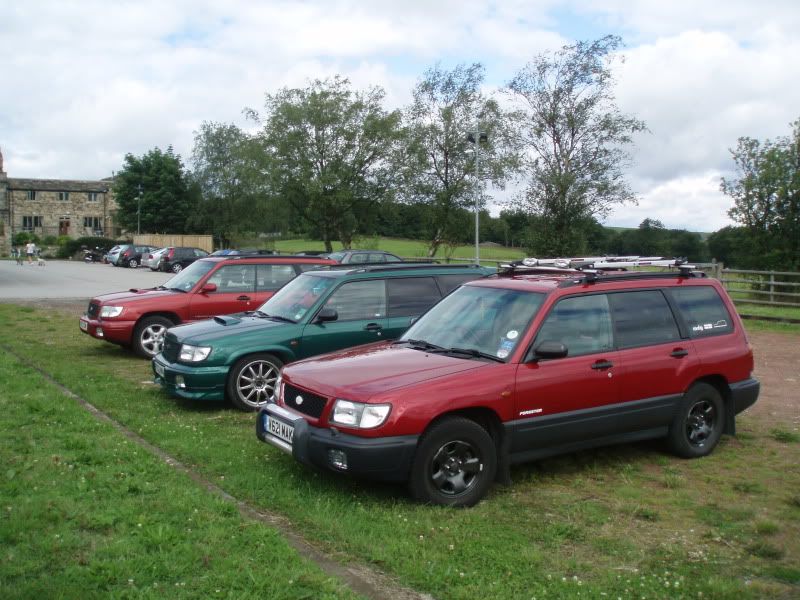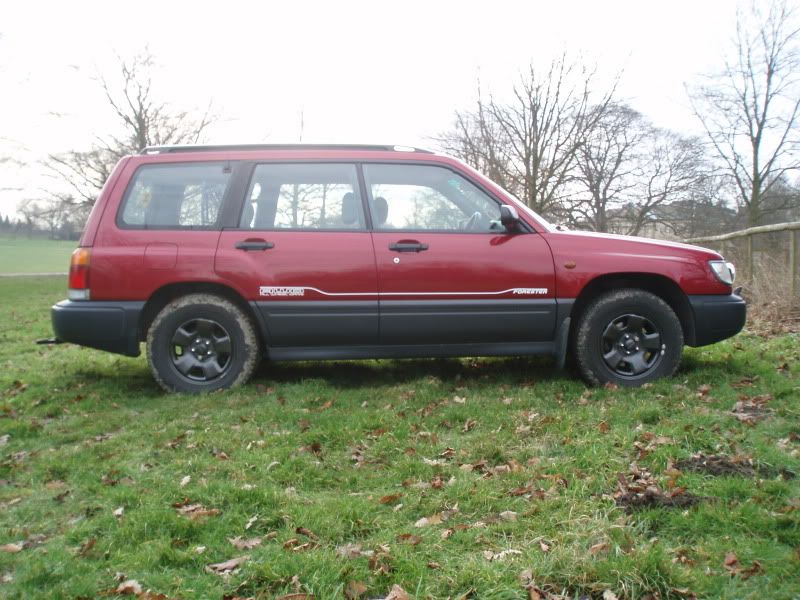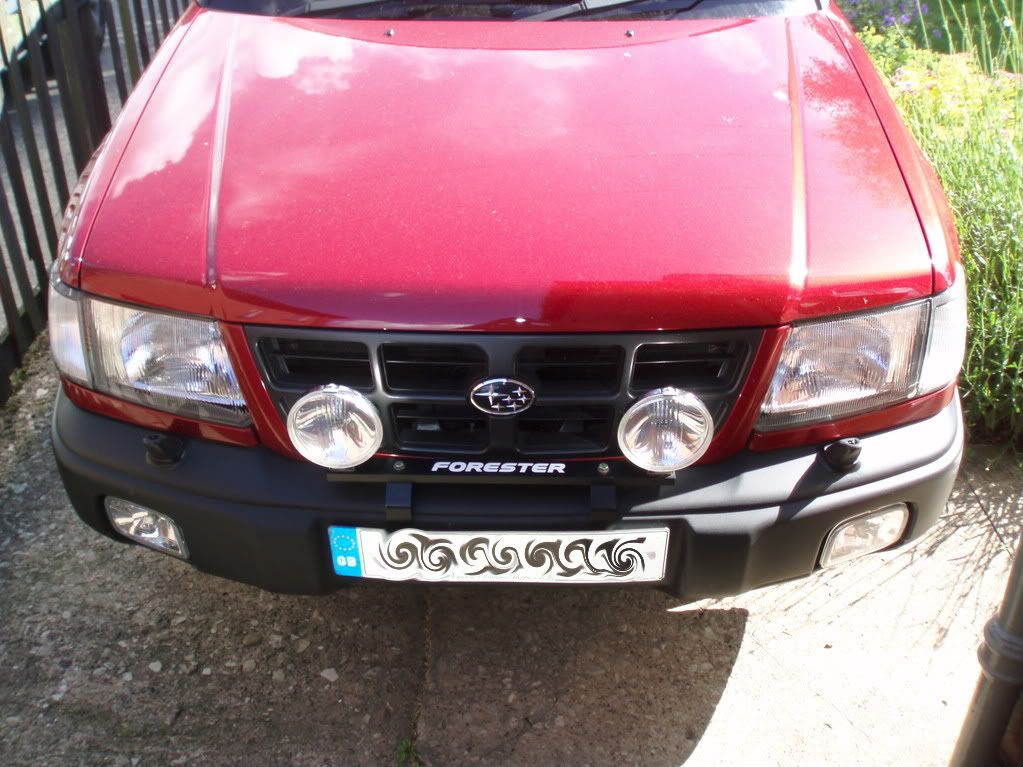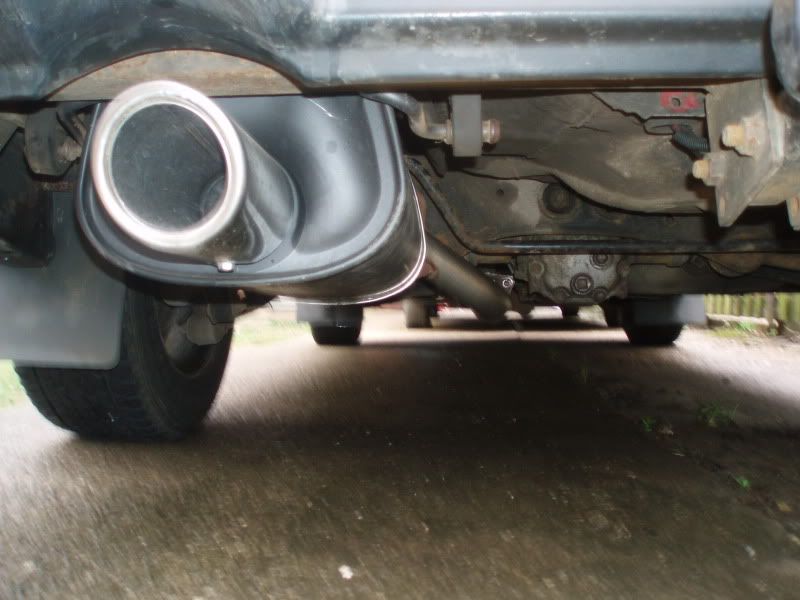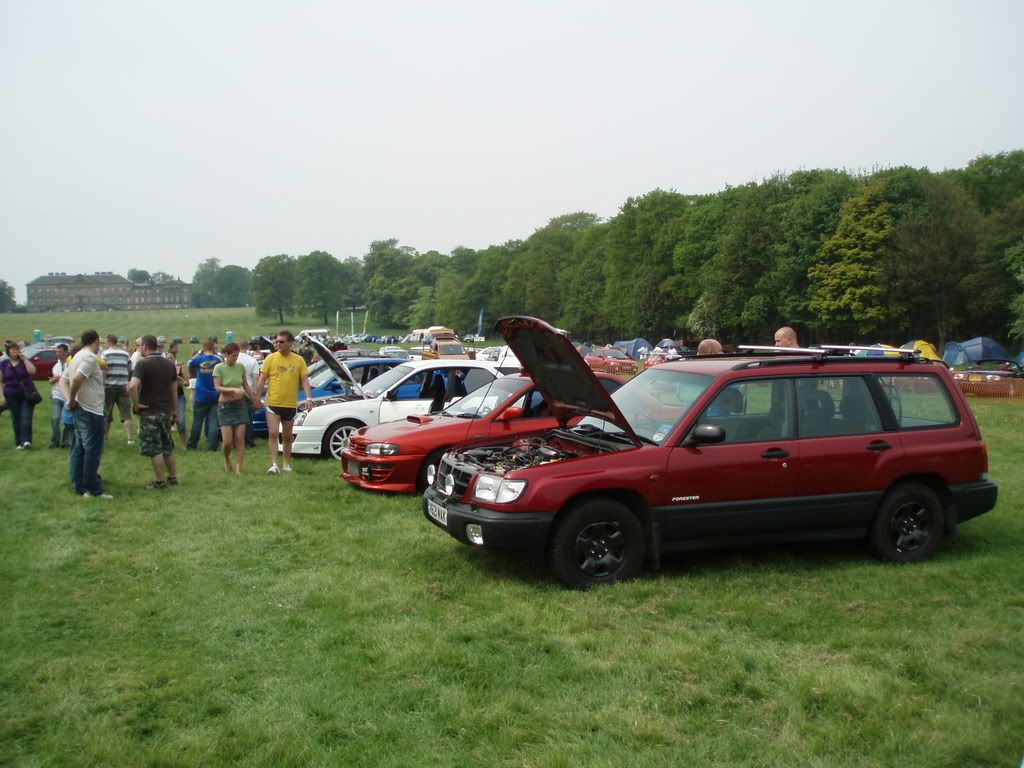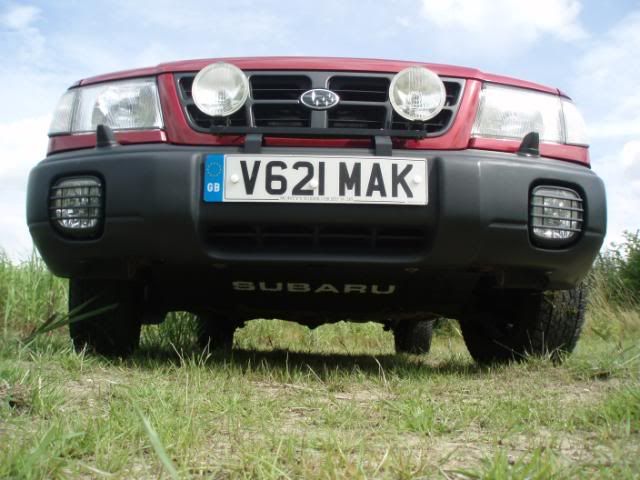 At the moment it has...
SG suspension all round
McRea series alloys with Cooper Discoverer ATR's
S turbo front grille
JDM rear spoiler
JDM electric folding mirrors
JDM STi back box
UEL N/A Stainless exhaust manifold
K&N filter
Compass/Temp/Barometer pack
Ikea chopping board mud flaps
Uprated rear ARB
Poly bushes here and there
A strong whiff of wet dog coming from the boot.
I'll add other stuff as I remember it.
Cheers,
mdg.